Your HISRA Staff
---
From here you can get to know a little bit about HISRA's staff.
To learn more about our Staff Members, click on their name:
Katie has focused her career serving individuals with disabilities for over 20 years. In 2002, Katie joined HISRA as Executive Director. Since that time, Katie has overseen the addition of two park districts to HISRA's service area, the creation of the Peoria Wildcats, the only wheelchair basketball team between Chicago and St. Louis, and has been instrumental in the Access the Experience event run in conjunction with the IHSA March Madness Experience. Katie has dual degrees in psychology and social work with a minor in political science from Bradley University. She lives in Peoria with her husband and daughter.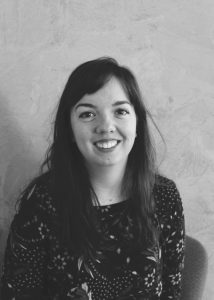 Mary joined the HISRA team in 2017 as the Art Instructor for Camp Free to Be. After summer, she became the Program Coordinator for FOCUS and also works various night and weekend programs. Mary graduated from Bradley University in 2013.